S
o time flies when you're having fun!
N O T
! But time does fly by so fast as one gets
o-l-d-e-r
!
I've been sooooo busy these weeks, trying to pull together a house and make it feel like a home again, and also catching up with some much-needed work on some projects that have been on the back burner forever!
DH and I decided it was time to attack the Kitchen, finally! There is a ton of stuff that still needs to be done...I will TRY hard to keep this updated....and little by little, it is coming around to the desired look!
Here are some BEFORE pics...and these are NOT the real ugly parts, but I am just too tired, and too lazy to go find the ORIGINAL pics to show you how the kitchen REALLY looked when we moved in on a Blue Moon, several years ago! Take a lookie.....ewwwww....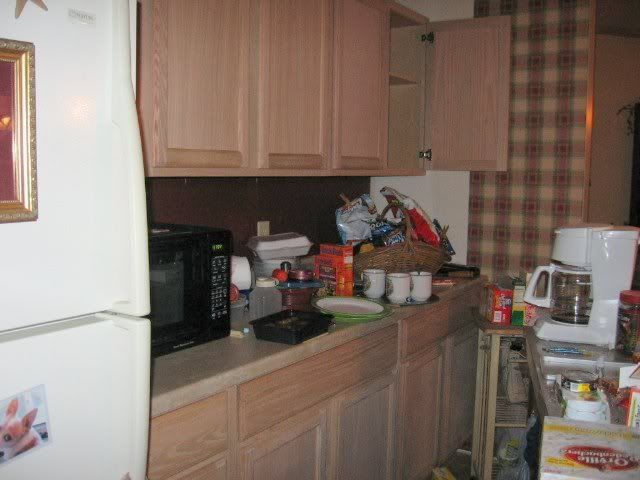 That ugly Mauve Blue & Grey laminate is just about to see the Landfill....it is horrible and in even more horrible shape!
But....now look at what we've done!!!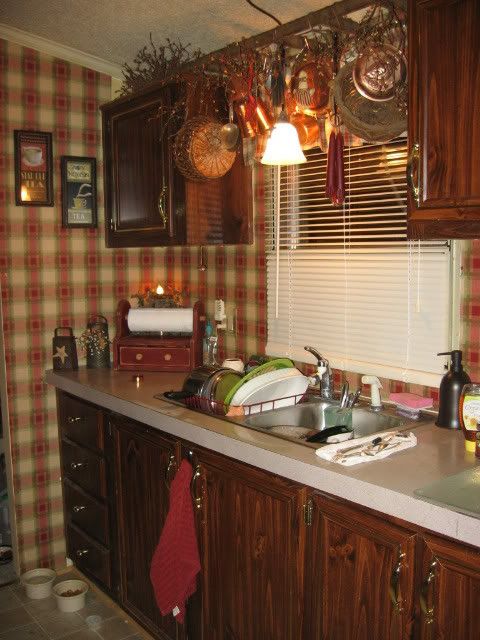 Now...all that is left to do is paint all the cabinets off white, antique them, and figure out what to do with those walls...I love the red, but if I have to work on them, then I might as well change them, right??? And the rest of the countertop and a new sink is on the list! I will not get into the gorey details of all that I would like to do in this kitchen, but on the list is getting my Electrician (DH) to hang my new track light!!! It would look SOOOooo much better on the ceiling than in the middle of my Living Room Floor! Ya THINK! LoL!
Now....recently.... The Bugg and Meg came up from NC for the July 4th weekend! Oh My How Nice to see them both! The last time they were up, it wasn't under the best of circumstances...I was still recovering from the "treatments" for the Anemia, and our dog, Pogie was "dying" from heart failure...it was a traumatic time and we had (meaning me) been crying for weeks...and that particular week Bugg & Meg came, I had been in tears pretty much the entire preceding days! I looked like H&## and I FELT like H&##, but Thrilled they were here!
We had such a good time...and we even went to a "par-tay" on Saturday where I got to see all of "my boyz" again! It had been years...and I had a "moment" where I realized I was just a couple of years older than all of them standing there, at that moment, when I first became "MoM" to all of those "kidz"...LOL! They are all 30-something now...and I was more than delighted to know we could "converse" about all kinds of things...not like in the past years of girls, games, boomboxes, girls, game, boomboxes, cars, cars, cars, girls, games, boomboxes, cars, cars, cars...ya get the picture??? LOL! Bobby...now works in Low Voltage Electrical in Virginia, and is wiring buildings for Fiber Optics and Puter stuffs...Brian sings in a band, TWF...which is mostly Political "screaming", from what I am understanding...LOL! Marc still looks the same, and is as handsome as ever...always puts me in mind of Mickey... but his smiles are Genuine! All the ladies of the boys are great, too!
One thing is certain...I haven't gotten too old, or too UN-cool to be in the presence of all these boys...I enjoyed the tons of hugs, smiles, and how-are-ya's! I enjoyed listening to all the Banter, which I no longer get to hear in MY home, as they have all grown up, moved onto their own lives, and I thank them for letting me "in" the door to watch all of them, listen to them, and to just observe another phase of life that I have come to know as sometimes painful, but ALWAYS pleasant!
I read tons of blogs of persons that have such young ones at home, and I remember those days, very very well, but I often want to respond to their blogs with pictures of MY KIDS, as they are NOW....and just tell them to TREASURE every moment! Soon, they will be out and about, engaged to be married, kids right and left, and you are left on the sidelines, living vicariously on the edge for Every Phone Call, Every Picture sent, Every word they speak, and yes....every moment you can share with them!
Here are some more pics....of how many times I saw them PLUGGED IN, and yet UNPLUGGED! It amazes me how many times these "kidz" can't seem to be part of something, without having something ELSE they claim is "important"...or just to compare who has what, and so on! LOL!
Enjoy the pics!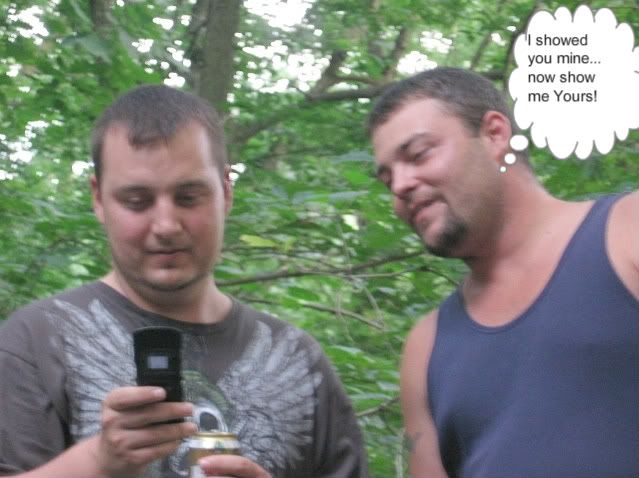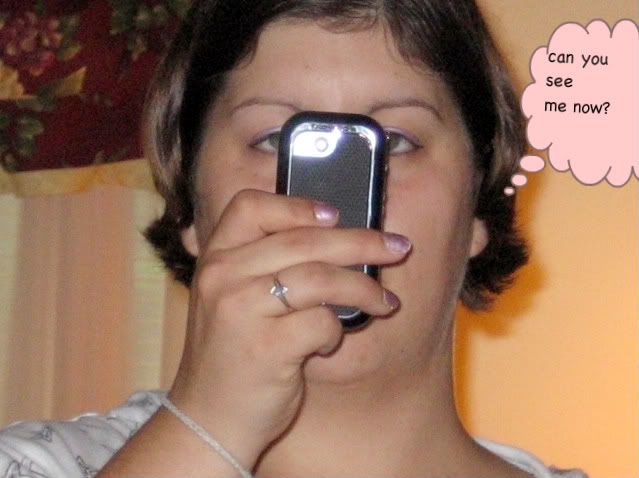 All in All, and in the end, it was great to see everyone...and Jason (the Bugg) even got to enjoy his favorite junk-food.....N A C H O S!!! Go get em Tiger! Geez!!!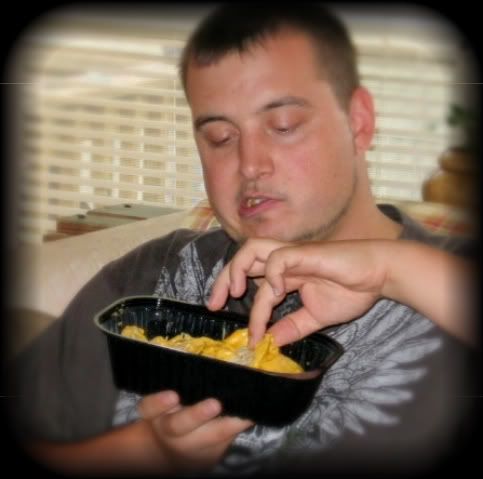 Projects around here, well, there have been many...I worked on refreshing the wreath on our front door...we went from this...
and this...
Used These....
Ended up with THIS...
I also attacked my Dining Room table, after finding some ladder-backed chairs....been a pet peeve of mine to have painted/distressed my "hutch", and the dining set was sooooo UGLY!
So I went from This....
And I hauled this out the door and did THeSe things to it....
And I ended up with THIS!!! Woo Hoo!!! What a great project!!! Don't we love us some great SprayPaint?!?!?!?!
So...there ya go!!! This is what I have been up to for so long....and of course there are tons more I haven't gotten to...but I think this should fill the needs and desires of all of my readers out there...btw, do I HAVE any??? LOL!